Blog
Explore our blog and all the new things we are coming with.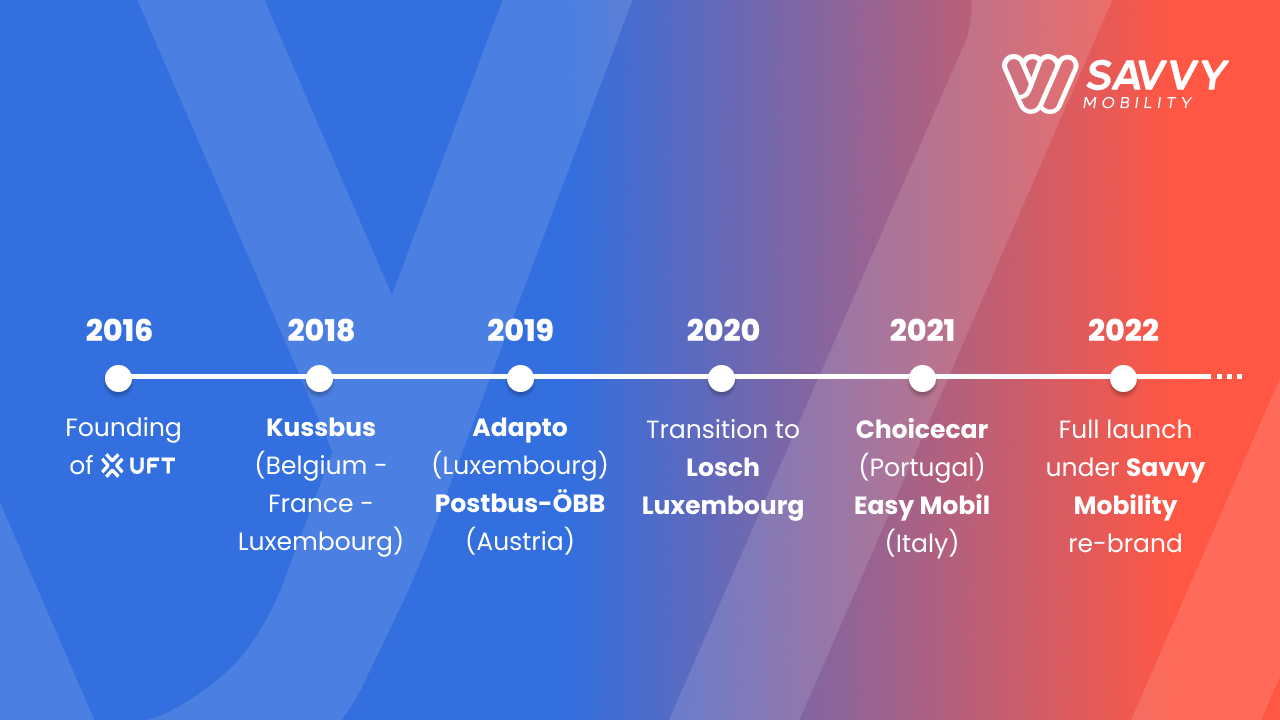 From UFT to Savvy Mobility: where do we come from and where are we going?
With the mobility space ever changing and further consolidating, we feel compelled not only to look ahead at what Savvy Mobility is up for after a year of re-organization but also look back at our origins as a startup and what we have achieved on the way.